Custom Branded Apparel & Promotional Products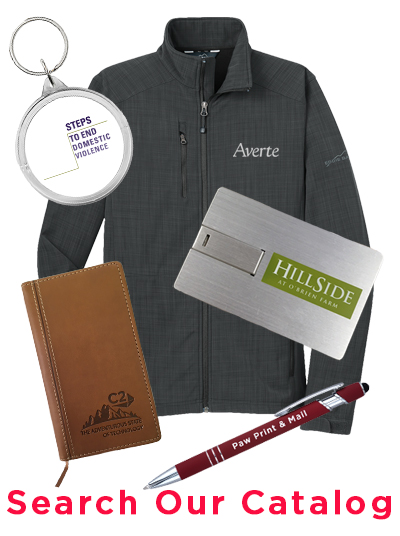 Customized promotional products are a great way to increase brand awareness, making your logo more visible and helping your company to grow. Branded materials can give your consumer base a stronger sense of the professionalism and authority you have to offer them. Promotional products can be great to give away at events and to create a more unified look for your work team. With a range of product and customization options available, our team can help you find the right promotional products to fit your business's needs. Visit our promotional products website to explore available options, including:

Learn more about the benefits branded promotional products can have for your business with the following topics:
5 Star Rating!
"I have worked with Paw Print on both personal and professional projects and have been incredibly happy with the results. The quality of the work and the knowledgeable and friendly staff make it a pleasure to do business with PawPrints. I wouldn't go anywhere else!"
                                                                                        Hannah B.
                                                                                        UVM Com-Medical Alumni & Dev.