Holiday Cards

Let Paw Print help make your holiday preparations easier with company-branded holiday cards.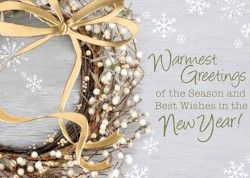 Holiday Cards are a thoughtful way to stay connected with friends, family, and customers. Visit our Holiday Card Website to choose from a wide array of card choices to best meet your needs. Once you find a card you like, personalize it with the verse, ink color, and lettering style of your choice. You can include your company logo and employee signatures as well. When you've finished customizing, view an instant online proof. 
And, the holiday season isn't the only opportunity to stay in touch with cards! Try sending cards for customer birthdays, holidays like Valentine's Day, or to celebrate company milestones. 
Can't find what you're looking for on our website? Give us a call at 802-865-2872 to let us help you design a fully custom card. 
5 Star Rating!
"Extremely fast service, quick response time with customer service, and product was delivered personally!"

        Jennifer M., Cummings Electric