Our Vermont Printing & Mailing Company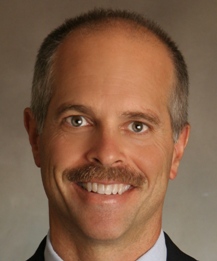 Vermont is a special place. As a native Vermonter, I've raised my family here, created my business here, and do my community service here. I never take for granted the natural beauty that the Vermont mountains, lakes, and four seasons deliver. This is part of my DNA.
This same DNA is shared by the people of Vermont, whose down-to-earth, independent, and hardy character define the fabric of our communities, businesses, organizations, and institutions. You don't have to go far or wait long before bumping into someone you know; and when you do, the conversations and connection are genuine and familiar. Best known for Ben & Jerry's, Bernie Sanders, and maple syrup, many outsiders view Vermont and Vermonters as earthy and a bit quirky; and while true enough, we foster a creative economy that blends respect and innovation to deliver outcomes of value based in trust and connection.   
This defines the character of Paw Print & Mail. We are a community-based printing, mailing, and direct marketing and fundraising appeal fulfillment company that has built trusted connections with the clients we serve since 1990. I appreciate that our clients have options when it comes to choosing our services – something our Team never takes for granted and is what motivates us to reliably deliver the goods every day.
You'll find client quotes sprinkled throughout this website and on our Reviews page. We're grateful for what our friends say about us, but even more, we're proud that we performed in a way that made their jobs a little bit easier.
Tom Brassard
Owner
5 Star Rating!
"In today's economy, a company can use a printer anywhere in the world and have it delivered to a doorstep within 24hrs. I've done that, in fact, I've done that many times. However, one day I decided to give Paw Print a try and what I discovered was a solid, high-flexible printer, willing to share all the tools and resources under their roof. It was a truly fresh change from all the limitations I face with online printers. I'm going back to buying local, like I did a long time ago. Person-to-person problem-solving, combined with a fair price, represents a true definition of real value to me."
                                                                                                         Jeffrey M.
                                                                                                         NPC Processing Inc, November 2013