We Make It Easy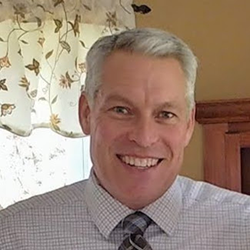 For over 30 years, Paw Print & Mail has been a local source for small businesses and nonprofit organizations, helping them make printing, mailing, and branding easy.
As a former customer of Paw Print and now owner of the business, I've been able to see both sides of the process, and am very excited to be working alongside a team that consistently and professionally gets the job done, on time and always with a smile.
It is an honor for me to be able to help so many friends and community members to grow their businesses and organizations, and to carry on the tradition Tom started three decades ago. I look forward to the opportunity to grow the Paw Print brand in new and creative ways, while maintaining our commitment to brand integrity.
Thank you for choosing Paw Print.
Tim Fortune
Owner
"I have been working with all of you at Paw Print for 16 years. Over that time, you have provided 1000s of specialized spring-bound handouts with matte laminates for reusable surfaces. My clients love them. The quality of the product has always been top notch and the professionalism of the entire PawPrint team is the best. I so appreciate high-quality work that is enjoyable to create. Thanks PawPrint staff!"

Lee Marchessault, Workplace Safety Solutions, Inc.