Brochures & Flyers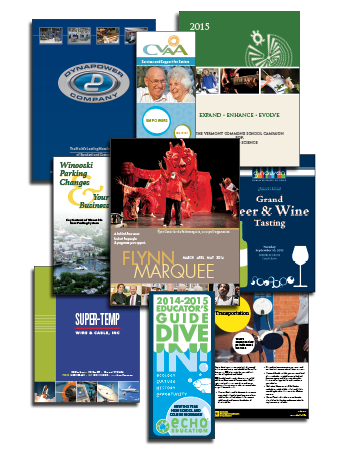 Brochures are a popular format for sharing detailed information in a highly presentable way. They are usually colorful and folded, making them an efficient way to provide information about your company, its products, and services.
Common brochure styles include:
Bifold brochures
Trifold brochures
Quad-fold brochures
Gatefold brochures
Accordion brochures
Flyers provide the presentation quality of brochures in a single sheet format.
To order "brochures" that require more than one sheet of paper, please go to the booklet/catalog product page.
5 Star Rating!

"Paw Print & Mail designed and created my brochure and website. The response to both has been overwhelmingly positive. The folks I worked with were knowledgeable and professional. My brochure is unique and stands out among the others. Both the brochure and the website convey exactly what I intended. I couldn't be happier!!!"
                                                                       Kathi M.
                                                                       KJM Guardianship, LLC