Rack Cards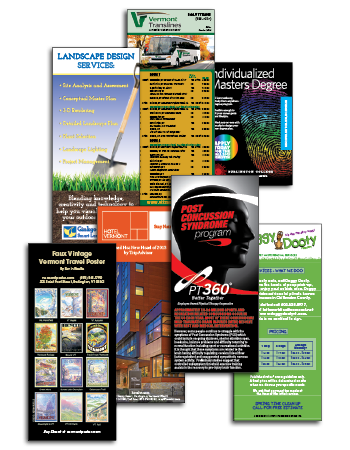 Rack Cards are a printed tool that provides your information at a glance and in multiple copies, so it's easy for people to take one. This makes them great for informational flyers with coupons, maps, or other promotions. Commonly used by companies promoting services at hotels, tourism boards, or other areas with a high volume of foot traffic, Rack Cards get a simple message across fast and are a good way to make people aware of your services.
5 Star Rating!

"Great job designing and printing our new company brochure. Good product delivered on time...Thanks!"

  Peter K.
  Super-Temp Wire & Cable, Inc.