Eco-Friendly Promotional Products

At Paw Print, we're inspired by the unique branding opportunities that promotional products offer. And we love that an increasing number of products are available for branding that are crafted from recycled, renewable, and sustainable materials.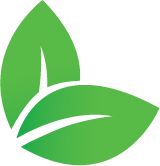 Eco-friendly promo is a way to share not only your brand, but also your brand's values, with your audience: your customers, donors, leads, volunteers, employees, and more. We're eager to promote sustainable promotional products, which is at the center of our Promo with a Purpose campaign. Anytime you see the leaf at right, it's a sign that this promotional product is an eco-friendly option.
Sustainably sourced products are especially popular with Milennials and Gen Z. In fact, a recent study found that 63% of consumers "prefer to buy goods and services from companies that stand for a shared purpose that reflects the consumer's personal values and beliefs."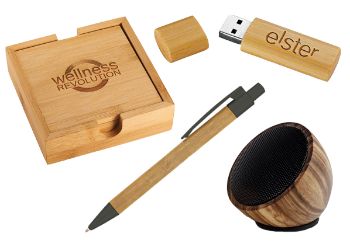 Some of our favorite eco-friendly promo products include:
Bags & Baseball Caps made from Recycled Plastic Bottles
Reusable Straws
Biodegradable Pens & Bags
Refillable Portfolios & Notebooks
Vegan Leather items
Ready to incorporate eco-friendly promo into your marketing? Our Promotional Branding Strategist, Sarah, is here to help! You can contact her by emailing shaselton@paw-prints.com or by calling 802-865-2872 x 102.
5 Star Rating!
"I love the product. The staff was very helpful in helping me design and identify the right product for my event. I have received a lot of compliments! I also received my product earlier than expected!"
                                                                                        Sherri S.
                                                                                        Positive Impact Force