Direct Mail Marketing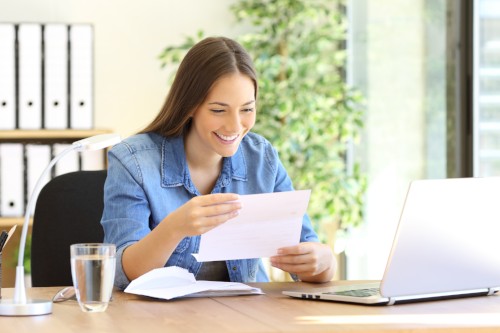 Direct mail delivers one of the lowest cost-per-lead of all direct marketing tactics. When used in tandem with email and social marketing, targeted direct mail is one of the most effective first steps to engage action, push traffic to your website, and generate leads for your business or organization.
At Paw Print & Mail we take the pain and unknowns out of your direct mail efforts so you can focus on the other parts of growing your business or organization. We are sticklers on the details to meet the strict requirements of the US Postal Service. We make sure your mailing goes out on time, at the highest delivery rate, and with the lowest possible postage cost.
Being a printing company as well as a mailer, the Paw Print & Mail Team adds value by managing every aspect of your campaign production from design and data assistance, to print and mail fulfillment, to the final mail drop. Our responsive service and communications are by your side every step of the way.
5 Star Rating!
"Our annual report has never looked better! We appreciate the professionalism from PawPrint and enjoy being able to work with them. They are fantastic in all ways!"
                                                                     Tanya B.
                                                                     Boys and Girls Club of Burlington