We Make It Easy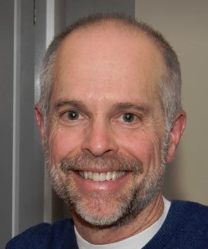 I believe successful businesses and organizations operate under a  consistently delivered value proposition that determines why a customer will buy your product or service over someone else's. 
After examining over 1000 customer testimonials submitted through our monthly email customer survey, the overwhelming number of comments and defining theme is how easy we make getting their jobs done.
Since 1990, as a team who fervently puts the client first, this validates what we practice every day, and which led to adopting the Paw Print & Mail tag line… We Make It Easy.
I know you have options when it comes to buying the products we sell so we start each workday with this understanding, knowing your current project is a new opportunity to deliver on our value proposition. We are grateful for the privilege of doing so.
Tom Brassard
Owner
"I have been working with all of you at Paw Print for 16 years. Over that time, you have provided 1000s of specialized spring-bound handouts with matte laminates for reusable surfaces. My clients love them. The quality of the product has always been top notch and the professionalism of the entire PawPrint team is the best. I so appreciate high-quality work that is enjoyable to create. Thanks PawPrint staff!"

Lee Marchessault, Workplace Safety Solutions, Inc.