Tom Brassard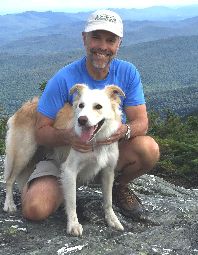 Founder & Sales
Tom is a native of Vermont who grew up in Burlington. He is an alum of Rice Memorial High School (1973), and the University of Vermont (1978) with a BS in Business Administration with a concentration in Marketing.
Tom founded Paw Print & Mail nearly 30 years ago. While he has turned ownership over to Tim, Tom remains active at Paw Print, assisting with sales and marketing endeavors.
His background is rooted in the restaurant industry where he invested 15 years working from the ground up developing the customer service skills and customer care mindset that guide the entire organization at Paw Print & Mail today.
Favorite food: Toutiere (Mom's Canadian meat pie)
Favorite movie: The Legend of Bagger Vance
Favorite TV show growing up: Cheers
Your hero: My wife
Favorite musical performer: Chicago
Who makes you laugh most: classic SNL cast
Best subject in high school: Advertising
Favorite animal: Dog
Thing that weirds you out most: Donald Trump
If you could live anywhere in the world, where would that be: Provence, France
Favorite cartoon character: Yosemite Sam
Favorite sports hero: Aaron Rodgers
Do you play a musical instrument? Drums
Favorite thing to do on a day off: Cycling, downhill skiing, golf, cooking, boating with my family