Banners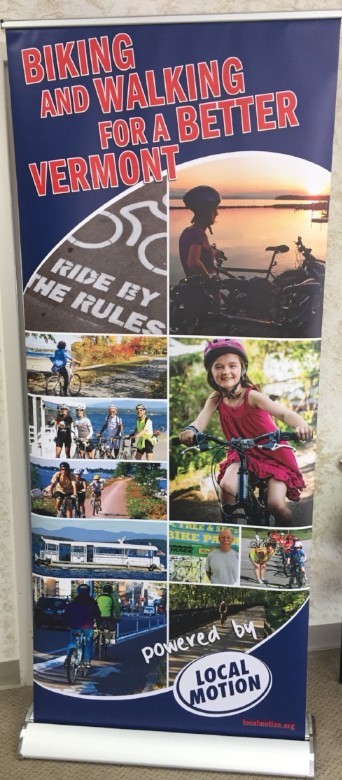 Product Overview
Nothing shouts "ATTENTION" better than a prominent and attractive Paw Print & Mail banner. Our vinyl Banners are printed in full color on one side of 13 oz. vinyl in a matte finish with sizes ranging from 2' x 2' to 150' x 8'. Our banners are made to stand up to the variety of elements here in Burlington, Vermont, whether indoor or out. We offer a variety of finishing options, including hemming, grommets, and pole pockets.
Marketing Tips
Vinyl Banners communicate your message in a highly visible way.
Consider adding a QR code to your design to link directly to additional online information. This can be a great way to provide more detail than will pleasingly fit onto your banner. Since a QR code can link to an online message, you can change the online message without the need to reprint the QR code.
5 Star Rating!
"Exceptional product and excellent service - courteous, professional, great employees - I highly recommend Paw Prints for all your printing needs!"
                                            Catherine M., Rice Memorial High School